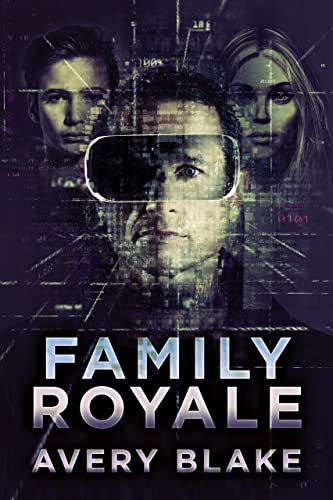 After losing his wife and son, Orin, due to his alcoholism, Dennis Hoke feels like he really needs a lucky break. He sees the Family Royale online gaming competition as his chance at redemption. This is the moment when he can rise to the challenge and finally become the father Orin needs.
They enter the contest together, competing to see which family can come out on top. What starts out as a great bonding experience for father and son soon derails as Dennis becomes addicted to success and his newfound stardom.
Orin begins to question just how far his father will go to win? And what's the point in winning the game if you lose your soul?
Family Royale is a new stand-alone near-future SciFi novel by Avery Blake, author of Analog Heart, Vicarious Joe, and The Taken Saga. Free on Kindle.