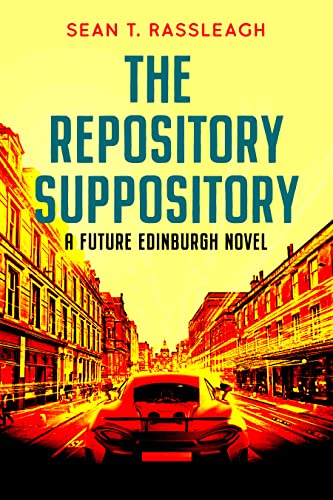 Edinburgh 2046. Fans have been waiting for thirty-three years for TDA 6 the next installment in the Taking and Driving Away (TDA) franchise, the world's most popular video game. Only one copy of TDA 6 remains, lodged by North Star Games with the copyright library the day before the Political Correctness Division of Police Scotland raided their office.
Criminal mastermind Milton Mowbray plans the greatest heist of his career: liberating the TDA 6 source code repositories from the high security vault under the National Library of Scotland.
Science fiction and a smidgeon of litRPG fandom in a madcap crime thriller set in a dystopian future version of Edinburgh's Old Town. Free on Kindle.