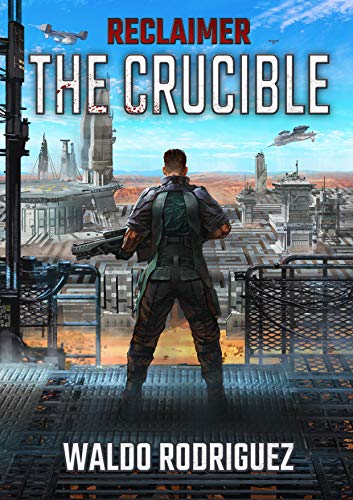 Earth is dying, the PAC are invading, and Gabriel will do anything to protect his family.
The plan was simple: Evacuate the city, enlist in the Tactical Armor Corps, and stop the invasion. Easy, right?
Things rarely go according to plan.
When his city falls, Gabriel discovers how unprepared he truly is.
Recruited into the Reclaimer project, Gabriel must survive a brutal selection process. Deadly traps lurk around every corner, and survival comes at a steep price. One threatening to break him.
When success marks him for death, Gabriel fears he'll become another statistic…
Experience the first kickass, action packed story in the Legacy of a Dying World series, a gritty, military sci-fi epic set upon an apocalyptic earth. Perfect for fans of Scott Moon, JN Chaney, and Rick Partlow $0.99 on Kindle.