Do you love sci-fi but wish you could find novels that are less… depressing?
Sure, books about dangerous post-apocalyptic worlds, deadly superviruses, and horrendously unethical science experiments can be thrilling, but they might not exactly lift your spirits. If you're a sci-fi fan in serious need of a good laugh, the hilarious novels by authors Brian Koscienski and Chris Pisano are a few fantastic options.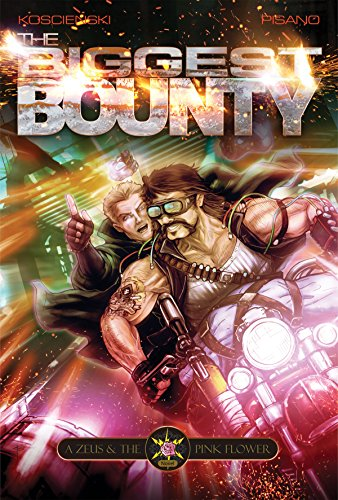 In the debut novel of the Zeus and the Pink Flower series, readers are introduced to the wacky bounty hunter protagonists, Zeus and Fiore. Zeus, as a (supposed) super-genius, has the brains of the pair, and Fiore has the brawn, with over 400 pounds of (chemically enhanced) muscle on his 7-foot frame. The two should make a great team, but the universe has a lot of surprises for the aspiring legends. As they criss-cross the galaxy hunting down interstellar criminals, Zeus and Fiore unintentionally get wrapped up with new partners… and enemies.
Don Sakers of Analog Science Fiction and Fact describes this book as "…something of a cross between Alice in Wonderland and Grand Theft Auto, with a good helping of crazy humor thrown in."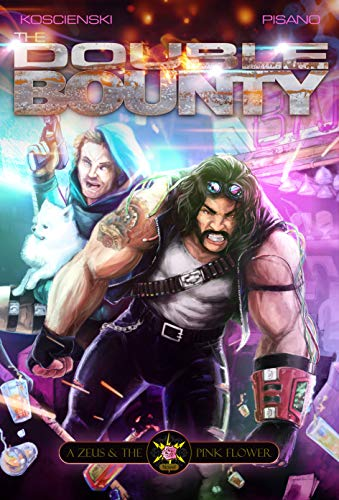 Zeus and Fiore are back in the second installment of the Zeus and the Pink Flower series, and this time, they're doing more than just bounty hunting. After the pair just barely lost the biggest bounty to The Legend himself, Zeus and Fiore take on a second job protecting an infamous crime boss's daughter, who also happens to be a promising pop star. Then, the chaos gets amplified even more when Zeus's own father is framed for a string of brutal murders. Will the two bounty hunters manage to find out who is trying to hurt Zeus's family, protect the next pop sensation, and successfully capture the biggest bounty? In any case, this adventure is bound to be exciting!
Jon Sprunk, the author of the Shadow Saga series, said that "…you surely won't forget this magical mystery tour of farce and ingenuity."