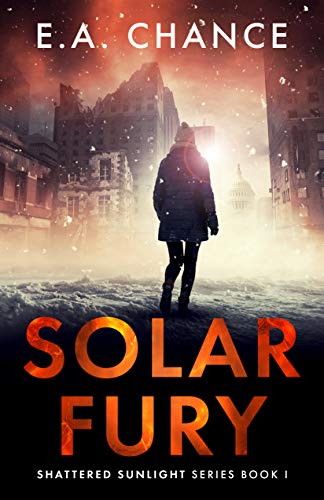 Navigating life is no picnic for the young widowed surgeon, Riley Poole, so when a global solar flare strikes – destroying the power grid and stranding her in Washington, D.C. with her teenage daughter – it will take near superhuman courage to find safe harbor in a world gone mad.
With the help of a brilliant but quirky cardiologist named Coop, Riley must conquer her fears, traverse hundreds of miles of frozen terrain and survive hostile confrontations to get her daughter, Julia, to safety. Will she have the strength and determination to ensure they survive?
If you like fierce heroines and heart-pounding adventure at the end of the world, then you'll love this thrilling saga by E.A. Chance.
$0.99 on Kindle.