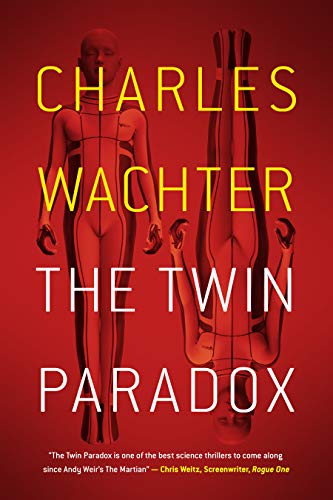 With ten years passing for every three minutes on a remote stretch of Texas coast, planes fall out of the sky, evolved species are on the hunt, and people die inside one of the most vicious ecosystems ever grown–all a result of the government's efforts to slow down time.
A lot can happen in ten years. That's the point. Governments are always racing for supremacy, for scientific breakthroughs, for technological advantages–and these things take time.
Until something goes wrong.
With the grounded yet massive world-building of READY PLAYER ONE, thrilling scientific questions of JURASSIC PARK, and the time-bending teen drama of BEFORE I FALL, Wachter's THE TWIN PARADOX is a brilliantly plotted tale that is both intimate and massive, relentless yet deliberate, and explores the themes of self-acceptance, self-confidence, and natural selection in a richly hued and unforgettable world. Ultimately the eternal question of Nature versus Nurture is boiled down into this fast-paced thriller told over the course of five days and culminates in one single question: