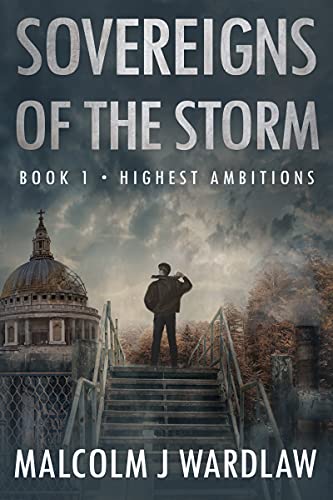 Financial Armageddon left the world in ruins. Anything can happen, so everything does…
Eighteen-year-old Nightminster yearns to escape the slums of London. Winning a place at the University of Oxford—all fees paid—seems like the ticket to his dreams. But there's a catch; he's going to be more than just another student. He must carry out a dangerous mission against revolutionaries. If he is successful, he will win powerful friends. A life in the elite will be his.
Unfortunately, revolutionaries have powerful friends too. Nightminster becomes a hunted man. His fight for life and love will drive him to ever greater heights of ambition. He must become too rich to kill—or else perish.
Set in 2072-73, Sovereigns of the Storm is a two-part dystopian series about the coming dark age. It is not suitable for those under 16. Free on Kindle.