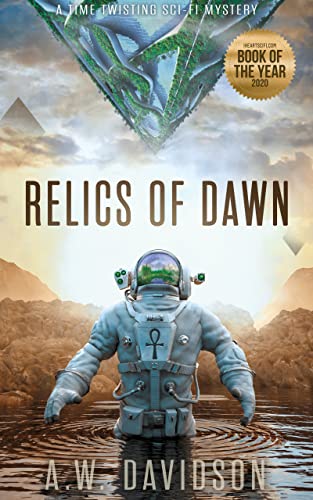 THREE BOOKS IN ONE – NAMED SCI-FI OF THE YEAR • "Mind-blowing is an understatement! Captivates readers in a story that's un-put-downable."—Seth Comire at I?SCI-FI
Their dying world's ancient secret could rewrite history to save our future.
Kaia knows her civilization exists on the brink. In 2296, an unstoppable mass extinction leaves Climate Council scientists no choice but to unveil the Dawn Project. Their audacious plan will terraform the planet back to life… beginning with an exodus to the heavens.
She stays behind to monitor the project from orbit, until an anomaly in the data reveals a threatening conspiracy. Her search for answers leads to a mystery from 2034, when a discredited geologist named Alan Pearce claimed clues buried below ancient ruins reveal a shocking truth that makes her question everything.
Can Kaia stop the Dawn Project's act of creation from becoming apocalyptic destruction? $2.99 on Kindle.