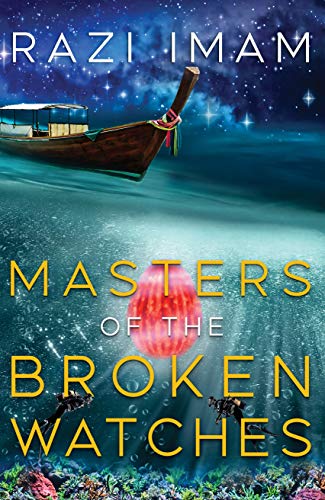 An action-adventure like Indiana Jones, a science adventure like Jurassic Park and a human feel-good story like Slumdog Millionaire.
Winner of the 2020 American Fiction Award, Readers' Choice Award 2021, IAN Award 2021.
Sebastian Miles and his team of marine biologists stare at their watches. Time outside their lab has jumped forward by twenty-two hours. Minutes before this illogical space-time event, they were analyzing a mysterious glowing nodule extracted from an unknown marine specimen.
The first of a multi-book series, this genre-bending novel leaves readers on the edge of their seats. Thrilling like Blake Crouch and science-driven like Ted Chang, all approached in ways you've never seen before. A captivating adventure, a heartbreaking story of love, and a true display of human ingenuity and bravery in the face of overwhelming odds. Free on Kindle.