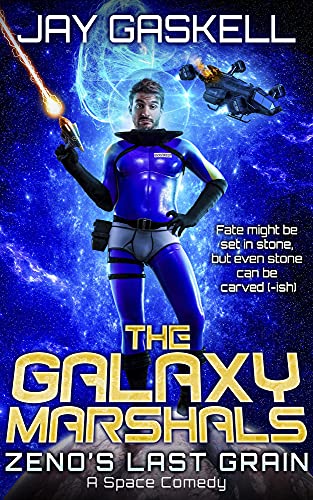 Space trucker Jon Simmons has messed up, big time. He's put blueprints for a planet-destroying weapon in the wrong hands, threatening billions. And now it's up to his guilt-ridden derrière to stop it – once he's had supper, that is.
The hilarious opener in a new space comedy series.
*Amazon US Number One Bestseller in Parodies* Also available on
Audiobook
.
"A cross between RED DWARF and HITCHHIKER'S GUIDE TO THE GALAXY" $0.99 on Kindle.