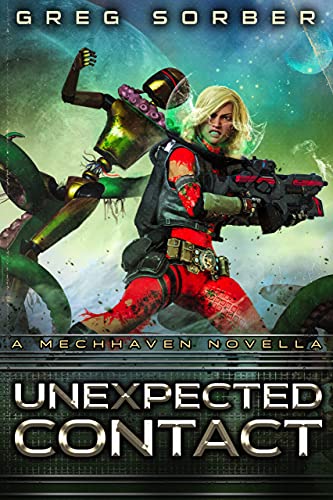 Even the best laid plans of mechs and men can go astray…
As a mercenary during The Mechanai War, there was no shortage of work, but Sigrid had rules. That she ignored her rules as often as followed them wasn't something that bothered her. A last-minute job protecting attaché mech, TH3R, and his companion, junior officer, Tala Matapang was a tempting payday. Their mission: detect and capture a SPDR mech alive.
The Imperium's infiltration and assassination mechs were difficult to find. They were even harder to capture intact. Trying to find one in an urban metropolis was next to impossible. Tala and TH3R will need to use all the lessons they'd learned since their first encounters with the malicious mechs to avoid going from hunter to hunted.
Can a mercenary, attaché mech, and newly promoted officer track and capture their elusive and deadly adversary?
Unexpected Contact is the follow-up story to Duel of Destiny (A Mechhaven Novella) and prequel to Pax Machina (Mechhaven Book 1) $0.99 on Kindle.