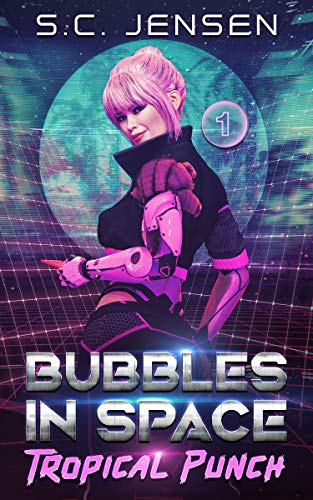 Strippers, drugs, and headless corpses…
All in a day's work for Bubbles Marlowe, HoloCity's only cyborg detective.
In the gritty underbelly of the high-tech city, Bubbles stumbles upon a secret.
And somebody will kill to keep it quiet.
When heads literally start to roll, a luxury space cruise seems like the perfect place to hide.
But Bubbles is being hunted…
Can she solve the murders before she loses her head?
If you love glitter, grit, and hard-boiled action, you'll love this cybernoir mystery because it's shaking up the detective genre. Free on Kindle.