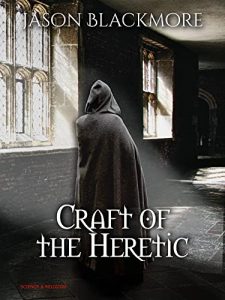 Two dozen strangers wake up on the deck of a drifting ship with no idea where they are or what they are doing there.
They band together by language and blame each other for it all. Then, breaking into the cabin, they find a sleeping man with a groomed beard.
But whoever he might be, to hope to survive in this Renaissance world, vital supplies will need to be found aboard: tacksilver to guide them, blastsalt to charge weapons, and snapcandles for the dark. $2.99 on Kindle.