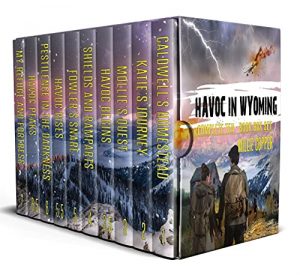 When a series of coordinated attacks devastate the United States, the people of Bakerville, Wyoming, must come together to survive. Unfortunately, not everyone has the town's best interest at heart.
Longtime preppers Jake and Mollie Caldwell have created the perfect escape to keep their large family safe from harm—or so they thought. When disaster strikes, nothing goes to plan. As America is changed forever, it's soon evident that planning and provisions weren't enough. They'll need God's help to survive the catastrophe.
Download today, and experience the heart-pounding terror, intense emotions, laughter, and tears alongside the characters as they make their way through this dangerous new world. $1.99 on Kindle.