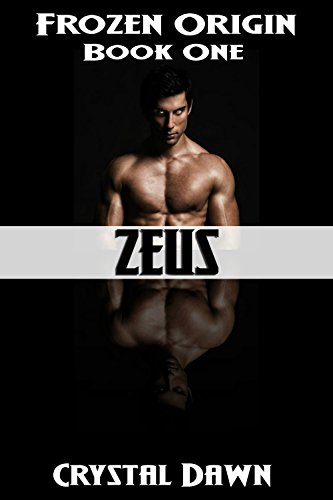 Zeus – strong, willful, leader of the gods. Captive. Created by the Origin to help the wealthy have children, he and his brothers quickly became test subjects once the Origin learned what they were capable of. Fast, untraceable, deadly – they'd been forced into mercenary work, with the threat of violence and death to not just those who tried to run, but to all the gods as punishment. When the chance to finally escape the clutches of the Origin comes in the form of a Special Ops team – and of the feisty, beautiful, Sierra – Zeus and his siblings know it's now or never.
Sierra wants nothing more than to rescue the captives, return to base, and enjoy the career she loves. She doesn't want to get sucked into the government's constant backstabbing and shady practices. Doesn't want to take a break or raise a family. And especially doesn't want to give in to the need for the gorgeous god she's been drawn to since the first moment she saw him. Not when she refuses to settle down… and he won't settle for anything less.
When the dangers escalate, Sierra and Zeus must depend on each other for survival against the Origin. Fighting for the lives of everyone involved, secrets are revealed which will either bring the pair closer together… or place insurmountable obstacles in their path. Zeus is a steamy sci-fi romance filled with action, adventure, and a gorgeous god who is determined to have his woman. $0.99 on Kindle.